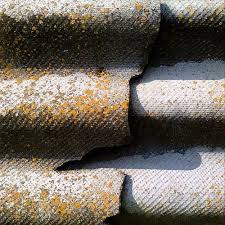 16 Apr

Asbestos Inspections & Removal
Asbestos Inspections & Removal
Another Inspection Completed In Wollongong, New South Wales 2500. Removal of more than 10m2 of ACM must be carried out by licensed contractors. It has been a requirement since 1st July 2012 that after removal of all bonded asbestos, the contractor must obtain a Clearance Certificate. This basically confirms that the asbestos has been removed satisfactorily and there are no remnants left on the site, and it is safe for people to carry out further work or occupy the property without the prospect of any health risks. Failure to comply with the new requirements may result in penalties to contractors.
East Coast Building Inspections can carry out all inspections and audits, provide reports, Asbestos Registers, Incident Report sheets, and Management Plans in accordance with Safe Work and Council requirements and with accordance with the code of practice for safe management. We hold appropriate qualifications and are fully insured for asbestos inspections and assessments.
It is recommended that it only be removed by a licensed professional, as health risks associated with handling this type of material are far greater than for firmly-bound asbestos.
Do not use power tools
Do not use abrasive cutting or sanding discs
Do not use compressed air
Do not use high-pressure hoses
Do not walk on corrugated asbestos cement roofs as you may run the risk of falling through the roof
Do not leave asbestos products around the garden where they may be broken or crushed
The safe removal and disposal from a damaged property is critical. Contacting your local council and state emergency services is a good place to start if faced with building damage from a fire, flood or other natural disaster.
Inspections and reports are carried out in accordance with regulations under the WH&S Act 2011, AS 2001-2001 Demolition of Structures.
If you are concerned about non-work related issues such as a neighbor removing asbestos themselves, contact your local council or your state or territory Department of Local Government have been provided –  https://www.olg.nsw.gov.au/ links to individual councils can be accessed through these departmental sites.
If the issue relates to public health issues, contact the Department of Health in your state or territory.
Importantly, if you suspect it in your HOME, Don't cut it! Don't drill it! Don't drop it! Don't sand it! Don't cut it! Don't scrape it! Don't scrub it! Don't dismantle it! Don't water blast it! Don't demolish it! Don't dump it!
For your building, pest, strata, asbestos, mould, ventilation, drainage, safe house inspection requirements call Sarah at East Coast Building Inspections 0422 081 023 servicing Wollongong, Shoalhaven, Southern Highlands, Ulladulla, Sutherland & Eurobodalla