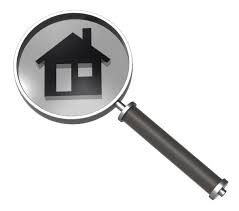 24 Apr

Building inspector's how do you choose the right one
Is building inspector's qualified to do you inspection?
Purchasing a property is often the largest investment we will make in our lives, so it is critical for potential purchasers to ensure that the property they are interested in is in a safe and sound condition prior to their committing to a property contract this is where selecting the correct building inspector becomes so important.
You may think that most building inspectors are appropriately licensed with similar abilities and qualifications, but this is not the case. The building inspection industry is largely in New South Wales is unregulated and does not have any licensing requirements for building inspectors. There is no legal requirement for building inspectors to hold any formal building qualifications at all.
Due to this lack of oversight there are many building inspectors throughout New South Wales that lack the appropriate skill-set and experience to adequately conduct an effective pre-purchase building inspection.
So how do you select a licensed building inspector in New South Wales?
When you are buying a property, a building and pest inspection can go a long way towards saving you a fortune. Be it hidden termite damage that would cost you tens of thousands to fix, asbestos you didn't know was lurking or structural damage that makes the building unsound.
There are many issues that a good building and pest inspector should be able to find. However, in order to get the most out of one of these reports, you'll need to find the best expert to undertake it.
Ask your building inspector?
About their background, and how they trained to move into this field. How long have they been working as a building and pest inspector?
About the tools that they will use onsite, Moisture detectors are common, thermal imaging devices are less-so, while a laser level and sounding devices are in most building and pest inspectors' kits.
If you're unsure, ask them what each does and what it checks for. You'll quickly discover what is and isn't necessary in your area.
What geographical area they cover, and what the common issues are in your area.
Some of their experiences picking out issues in properties – asking for this information will help you identify how well they know their profession.
How long do they tend to take on each inspection?
Get a copy of their report so you can see how comprehensive they are with their inspections. If you're looking to find areas with which to negotiate the property down in value, the more comprehensive these reports are, the more to your advantage. However, you may find yourself concerned when a number of issues are brought up.
Cost of a building & pest Inspection
Ensure you don't get overcharged for your building and pest inspection. Usually a building inspection will cost around $300 to $500, and a bundle may cost up to $500 to $800.00, although in some cases can be far less but remember then you will be getting what you pay & the price can tell you between qualified & licensed building inspectors & the other that are not qualified & licensed inspectors. Prices do vary, and can be more expensive for regional areas where an inspector is required to travel out.
For your building, pest, strata, asbestos, mould, ventilation, drainage, safe house inspection requirements call Sarah at East Coast Building Inspections 0422 081 023 servicing Wollongong, Shoalhaven, Southern Highlands, Ulladulla, Sutherland & Eurobodalla