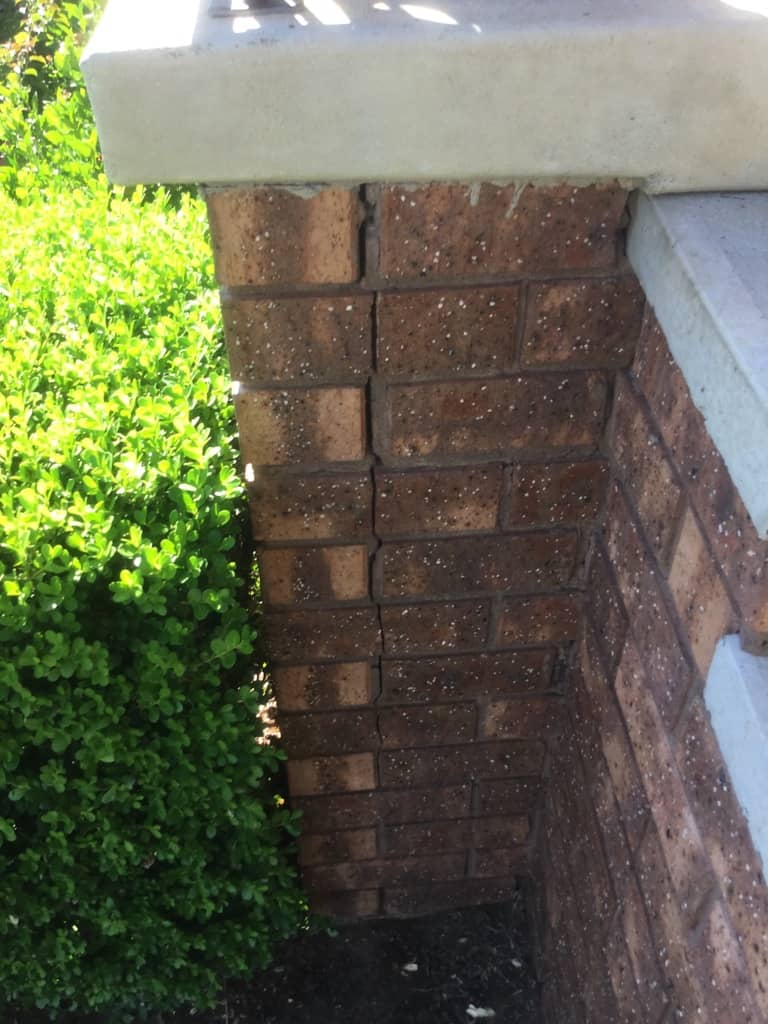 30 Apr

Cracking to your building
Is cracking appearing in your home?
Is Cracking appearing in your home? Do your doors stick, doorways shift, does your door fail to latch, are there cracks appearing in walls, windows that used to open and close easily suddenly begin to stick or won't close completely. Cracks appear in walls, especially over doorways, windows, or where walls meet ceilings. Are there strange and alarming lines appearing on your external walls? Cracks in vinyl or ceramic tile over a concrete floor.
If the answer is yes, you have a could inadequate drainage & foundations issues!!
Most minor cracks are are harmless
Foundations often have small cracks that appear as houses settle over time. Most are harmless, most cracks require cosmetic treatment only, the majority are not grave structural damage. These can be fixed by watering the garden & lawns less, or waiting for the season to change. However it can be valuable if only for peace of mind to be able to recognize & evaluate the type of cracks. You will then have some basis for deciding which method to alleviate the problem will be appropriate. While cracking is most noticeable in solid brick veneer buildings, cladding buildings are also affected by foundation movement.
Bigger cracks require close supervision
Keep an eye on cracks larger than 1/8-inch wide by marking the ends with an erasable pencil line. Measure the width and jot it down. If you notice the cracks are growing you may have potential problem. Be a little scientific about this process because it will help later. A suggestion keep a crack diary record, where the cracks are, how long & wide the cracks are. Write a new entry every couple of weeks or when you notice new damage. "No change" is as important as "some change", so write it down!
Cracks are continuing to widen indicating that a drainage problem may be deteriorating the foundations. Call a structural engineer not a contractor or waterproofing expert to diagnose the problem, assess the risk and suggest a repair.
A structural engineer can determine whether any of these warning signs point to normal settling or to structural damage. Expect to pay $600-$800 for a structural engineer to inspect your foundations and provide an evaluation, and as much as $2,500 for a full set of drawings for an engineered solution.
For your building, pest, strata, asbestos, mould, ventilation, drainage, safe house inspection requirements call Sarah at East Coast Building Inspections 0422 081 023 servicing Wollongong, Shoalhaven, Southern Highlands, Ulladulla, Sutherland & Eurobodalla