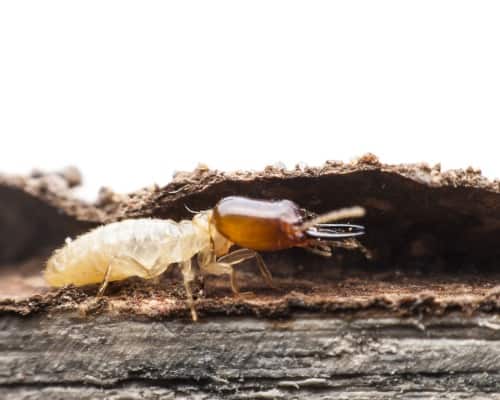 23 Apr

Pest inspection pre-purchase what is it

A Pest Inspection, also known as a 'Timber Pest Inspection' is recommended before purchasing a property to ensure that no hidden structural issues exist. Timber pests include termites, wood borers and wood decay fungi (wood rot). These timber pests are common in all properties and can undermine timber structures.

It is highly important to get a pest inspection completed prior to purchasing a property to ensure what you are purchasing is free from future headaches, as major issue can be found during inspections, especially if termites are found once a property is purchased.

Knowing in advance what the problems are, Using the information to negotiate a lower price for the property, you may have to pay to repair some of the problems, Gaining specialist advice about any major & minor problems and how they will affect the property over time.

Areas Inspected Are:
Interior of the building
Exterior of the building
Roof space
Sub-floor space
Site
Decks/ verandas/ patios
Garage, carport, garden shed, outbuildings
Separate laundry or toilet
Steps
Fencing
Surface water drainage
Storm water run-off
Paths and driveways.
What's Inspected:
Subterranean Termites or evidence of termite activity and termite damage as well as evidence of any previous Termite treatment.
Timber borers or evidence of timber borers and damage.
Wood rot (wood decay fungi) damage and potential safety hazards in timber structures such as rotten timber steps, handrails and balconies.
Any conditions that may be conducive to Termite attack or conditions that can cause wood rot.
Mould
Report on safety hazards with regard to timber structures
For all your building & pest inspections requirements call Sarah at East Coast Building Inspections
Be wary of any pre-purchase property & pest inspection report offered by the agent or the seller the independence of a report is only guaranteed if it is obtained specifically by the buyer.
For your building, pest, strata, asbestos, mould, ventilation, drainage, safe house inspection requirements call Sarah at East Coast Building Inspections 0422 081 023 servicing Wollongong, Shoalhaven, Southern Highlands, Ulladulla, Sutherland & Eurobodalla