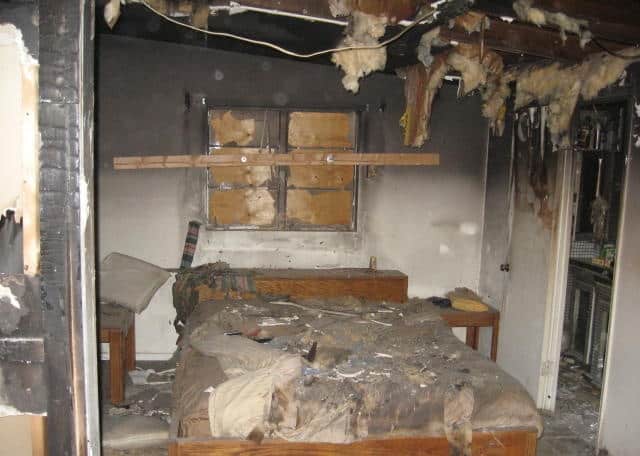 18 Jun

Renovating electrical safety
Renovating electrical safety
If you've been living in the same house for quite some time or have recently purchased an older home that needs a bit of work, renovations are probably on your mind. While renovating your home is often an exciting journey, it can also be dangerous, especially when it comes to renovating electrical safety.
When renovating or doing home maintenance do not risk causing harm to yourself or your family by doing your own electrical work. Inside or outside the home, electrical work should always be carried out by a qualified electrician. This includes installing or moving lights, switches or power points, rearranging electrical wires, or replacing frayed cords on appliances.
Tips on renovating electrical safety
Renovating comes with responsibility, and not being aware of electrical safety at all times can result in injury, fire and even death.
Before renovation begins, make sure to get a professional to do an electrical safety check of your home. When work has commenced, ensure you check safety switches regularly.
In the course of your renovations a lot of different power tools are likely to be needed to complete various jobs. To avoid overloading power outlets and risking electrical problems, always use a single socket for a single appliance. This is especially important when more than one person is working on site and several power tools are being used simultaneously.
Light fittings, switches and power points are connected to live wires, even when switched off, and should not be removed for painting.
While you'd never leave water lying around on the floor of your home ordinarily, sometimes in the dirt and dust of renovating it can be easy to forget that liquid and electricity can be a fatal combination. Mop up spills straight away, and if a water pipe is accidentally punctured, ensure anything electrical nearby is removed immediately.
Also, never operate electrical equipment if your clothes or hands are wet.
Damaged or worn cords are the most common cause of electrical accidents. Take care not to stretch or damage an electrical cord and always hold the plug, not the cord, to remove it from a power point. Check electrical cords and power points regularly and replace those that are damaged or worn.
If you're renovating an older house you'll probably come across old or damaged wires. Always assume damaged wires are going to be an issue. Don't be tempted to turn off the power and repair them yourself. Leave them alone and call a professional to replace them as soon as possible.
Trip and hazards clean up materials and put away tools as you go always disconnect power tools when not in use.
If in doubt about anything electrical while renovating your home, get in touch with a professional experienced qualified electrician.
Vegetation management electrical safety
Trees or branches touching power lines are one of the main causes of power interruptions and may cause fires or other serious accidents. Trees should be trimmed when they are too close to power lines. If the trees at your home need to be trimmed, it is strongly recommended that you hire a professional tree contractor that has the correct training and experience to carry out the work.
Install a circuit breaker
Install a circuit breaker if your home doesn't already have a circuit breaker before you begin renovations, call a electrician and have one put in place. This type of detector monitors the electricity flow within your home. If it detects an interruption, it instantly cuts off the power supply.
For your building, pest, strata, asbestos, mould, ventilation, drainage, safe house inspection requirements call Sarah at East Coast Building Inspections 0422 081 023 servicing Wollongong, Shoalhaven, Southern Highlands, Ulladulla, Sutherland & Eurobodalla