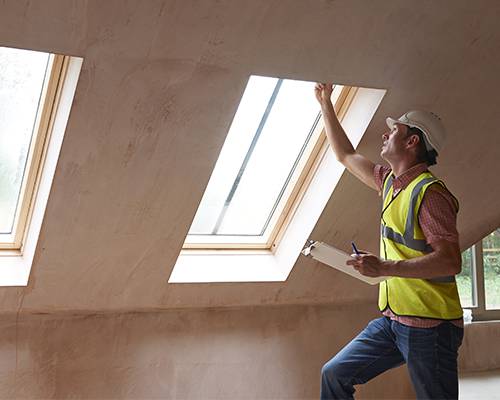 19 Apr

Report Contents Of A Building Inspection
Contents Of A Report
The report format detail and cost will depend on the type of property including its size, age and condition and the process used by the consultant or organization to prepare it.
A building inspection report must comply with the Australian Standard AS 4349.1 but otherwise may vary. Some use a comprehensive checklist, include photographs, adopt a standard format or are individually tailored to the property. The report should make you aware of the property's condition and any minor & major problems.
A standard building inspection report is generally a visual inspection only. It may not identify major structural defects or other hidden problems depending on the inspector you choose. You may choose to gain an additional assessment of the property from a suitably accredited specialist pest inspector, structural engineer, geotechnical engineer, surveyor, electricity supply authority or water supply authority.
General information
The inspector should check all accessible parts of the property. These include:
interior of the building
exterior of the building
roof space
sub-floor space
roof exterior
site
You may also ask for a particular item or part of the property to be inspected, such as:
visible signs of asbestos
existence of an operable electrical safety switch
operable smoke alarms & services
The site
The following would normally be included in a building inspection report:
garage, carport,garden shed & out buildings
decks, patios, veranda's,
separate laundry or toilet
small retaining walls non–structural
steps
fencing
surface water drainage
storm water run-off
paths and driveways.
Make sure you specify any particular items or areas on the site that you would like to be inspected.
Other details
The inspection report should also include the following information:
your name
the address of the property to be inspected
reason for the inspection
the date & time of inspection
the scope of the inspection
a list of any area or item that wasn't inspected, the reasons why it wasn't inspected and if necessary, a recommendation for further investigation
a summary of the overall condition of the property considering its age and type any major & minor faults founds in the property
a list of any significant problems that need fixing
if necessary, a recommendation that a further inspection or assessment be carried out by a suitably accredited specialist pest inspector, electricity supply authority, water supply authority, structural engineer, geotechnical engineer, surveyor or solicitor.
Be wary of any property inspection report offered by the agent or the seller the independence of a report is only guaranteed if it is obtained specifically by and for the buyer.
See East Coast Building Inspections website for sample inspections.
For your building, pest, strata, asbestos, mould, ventilation, drainage, safe house inspection requirements call Sarah at East Coast Building Inspections 0422 081 023 servicing Wollongong, Shoalhaven, Southern Highlands, Ulladulla, Sutherland & Eurobodalla