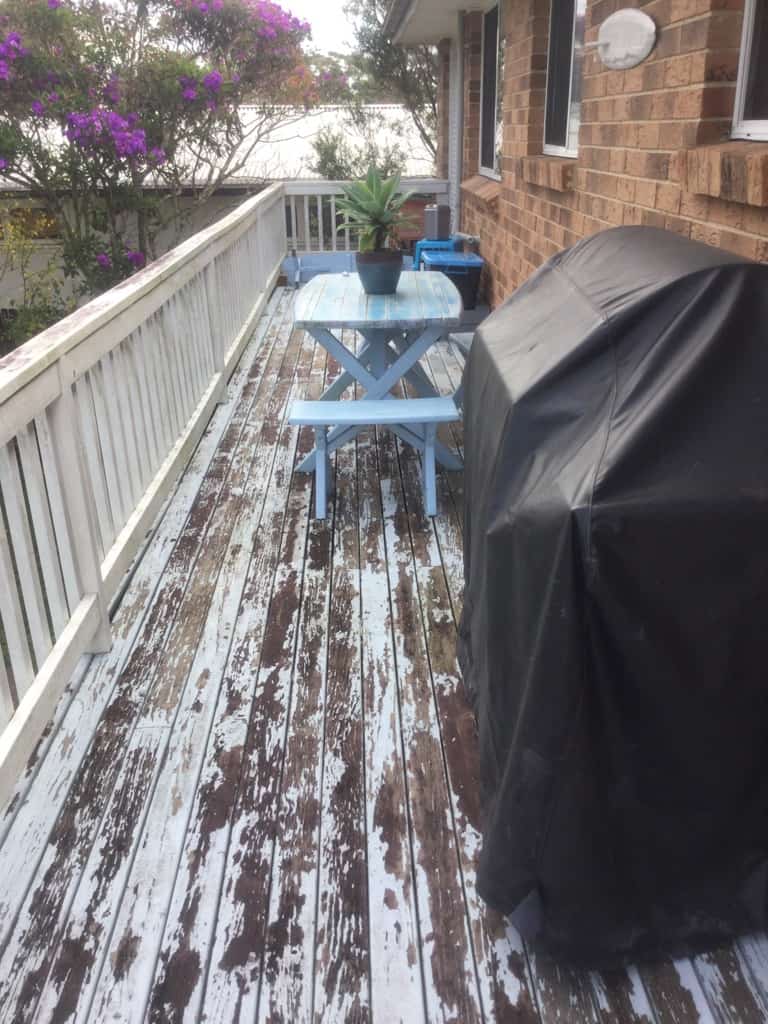 15 May

Safety to your veranda's, decking & balconies
Safety to your veranda's, decking & balconies 
Safety & maintenance to your decks, balconies, veranda's & mezzanine's like all parts of our homes and other buildings, require routine and regular maintenance to keep them in good repair and to identify any emerging issues.
Being extra safety conscious with decks and balconies is important as they are often above ground level which increases the risks of serious injuries or death from accidents.
How do I keep my deck safe?
Safety & maintenance to decks and balconies must be inspected to identify maintenance or repairs that require to be done.
Here are some simple steps you can follow.
Make sure that any building, renovation or addition has the required planning and building approvals check with your local council.
Only engage licensed tradespeople to do building work.
Check your deck regularly for wear & tear or more serious deterioration.
Have an inspection done by a professional if you are unsure what to look for or if you think there are any problems.
Timber can be affected by termites or borers. Attacks by these insects can weaken & destroy the timber and can go undetected for extended periods, especially without regular inspection & treatment so regular pest inspections are a good idea.
Timber is affected by water and exposure to the elements. Wet rot can occur when timber is in constant contact with the ground or other timbers where there is moisture. All timber needs treatment and protection to withstand exposure to the effects of weather and other sources of water so regular painting, oiling & staining is a good idea.
Corrosion & rust, particularly on the coast, can affect steel structures & components, steel reinforcements and fixings such as bolts and fixing plates always check for rust & corrosion keep up on the maintenance.
On a deck or balcony think about the number of people that the structure can support. The deck may not have been designed to accommodate larger groups of people which can impose a significant additional load. Large pots, spas, water features, furniture, bbq's, air conditioners other equipment can place added loads on a deck or balcony. Allowance for these loads may not have been included in the deck's original design.
What should I look for? At least once a year you should do a thorough visual inspection of your deck or balcony.
Pooling of water on the deck or balcony surface, which may indicate inadequate drainage & can lead to water leaking into lower levels of the deck.
Loose handrails and balustrades that should be solid and fixed. Be aware of balustrades that are fixed to the balcony's or deck's top surface and not fixed directly to the main supporting structure.
Tops of solid balustrades and fixings at wall junctions which may be loose or not adequately fixed.
Cladding that finishes hard against the balcony or deck. It may contribute to wood decay.
Cladding or lining board that is fixed to the balcony or deck, which can prevent visual inspection of the supporting members and the connections of the structure.
Beams that span long distances without any supporting posts and columns.
Beams that are sagging, cracking or warping.
If your not sure about the Safety & maintenance to your veranda's, decking, balconies & mezzanine's, You will require qualified experience inspectors to inspect and provide advice on keeping and making them safe.
Relevant experts include:
Licensed builders
Building inspectors
Structural engineers
Architects
Building Surveyors
All veranda's, decking, balconies and any internal void area railings must be a minimum height of 1.0metre high for compliance with the most recent Australian Standards if under 1.0m this is a safety hazard.
For your building, pest, strata, asbestos, mould, ventilation, drainage, safe house inspection requirements call Sarah at East Coast Building Inspections 0422 081 023 servicing Wollongong, Shoalhaven, Southern Highlands, Ulladulla, Sutherland & Eurobodalla