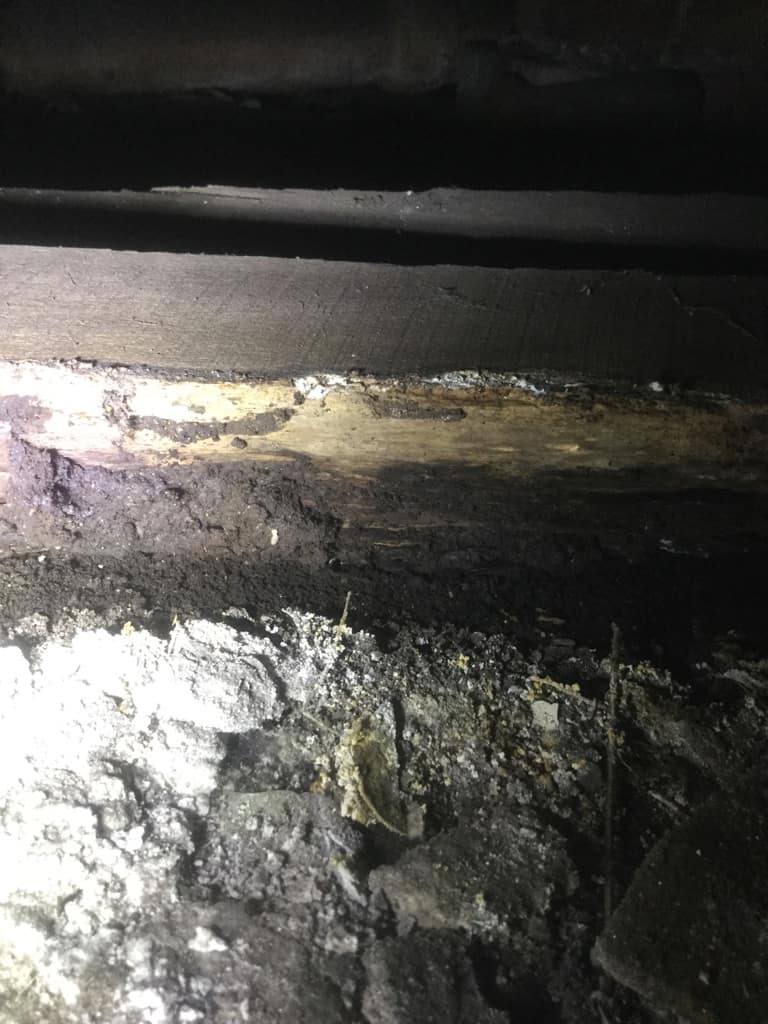 02 Oct

Storing timber in your sub floor
Storing timber in your sub floor
Storing timber in your sub floor? This might seem like a great idea & space saving but you must avoid the temptation to store your excess timber, cardboard, paper or furniture items in your sub floor area. Stored goods prevent your ability to see any termite activity,  stored timbers, cardboard, paper or furniture within a sub floor area will form a "Conducive" condition to pending and possible termite attack.
Some handy tips for your sub floor
Remove stored timber/s
Remove old building waste & timber form work
Remove stored fire wood
Remove stored boxes & papers
Remove stored furniture & goods
Repair leaking taps and pipes
Repair showers recces leaks
Hot water systems & air conditioning overflow connect them to your down pipes
Ensure that vents to sub-floor areas are never blocked by soil or gardens
Ensure your sub floor is clean & clutter free as it also reduces ventilation
Subterranean termites
Subterranean termites come up from underground to attack homes and so the first signs of damage can usually be seen in the sub floor. Termites seek out and favor conditions that are conducive to dampness and/or moisture leakages from any wet areas termites are attracted to timber in direct contact with the ground. Timber in direct contact with the ground provide the ideal food source. Whether the timber is part of a building structure, a stack of firewood, building waste,  timber, cardboard, paper or furniture left under the house it all should be removed.
Being aware of, and appropriate management of the environmental conditions which are conducive to timber pest attack can go a long way in mitigating your property's risk of attack.
For your building, pest, strata, asbestos, mould, ventilation, drainage, safe house inspection requirements call Sarah at East Coast Building Inspections 0422 081 023 servicing Wollongong, Shoalhaven, Southern Highlands, Ulladulla, Sutherland & Eurobodalla