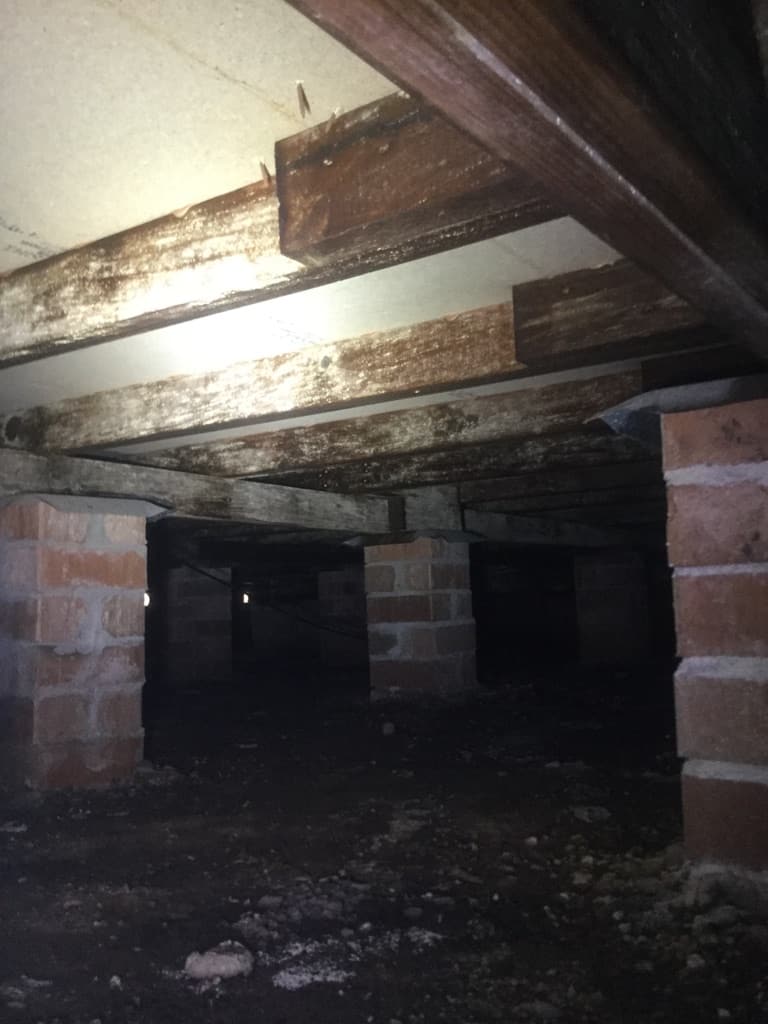 25 Apr

Ventilation to your subfloor is your's inadequate how can you tell
Ventilation
Ventilation there are many factors leading to abnormal moisture levels in the sub-floor area plumbing leaks, inadequate drainage, inadequate water proofing, vents half covered by vegetation, pavers & concrete are the main culprits.
Usually water from the soil mainly in the sub-floor areas evaporates and condenses on the cooler surfaces of the floor. But in cases of poor sub-floor ventilation condensation builds up, this allows flooring timbers to gain moisture increasing the risk of wood decay rot and a build-up of fungi and mould growth.
Signs of inadequate sub-floor ventilation
When you see grass and other vegetation growing from inside the wall or soil building up, it is a clear indication of an underlying problem with sub-floor ventilation.
If you enter a building and you smell a musty odour, it may be because of a sub-floor ventilation problem.
The build up of mould and fungi on the walls.
When floor boards start splitting or lifting, it may be because of excess moisture due to a lack of sub-floor ventilation.
Causes of inadequate sub-floor ventilation
Concrete paths or patio flooring have been laid and are blocking the vents allowing water to penetrate & stopping air flow.
Vegetation covering vents  allowing water to penetrate & stopping air flow.
Inadeuqate cross flow of air, which means the internal foundation walls do not allow ventilators to line up allowing air in and out.
Dampness problems
Decay and mould are health risks to both the home and its occupants if left unattended they can cause rapid structural failure and serious health problems. They are generally caused by poor sub floor ventilation or ground clearance, excess moisture, pipes or plumbing that are leaking, water penetration from inadequate site drainage or condensation build-up.
Check sub floor and cavity wall vents to make sure they are not obstructed by previous additions, garden beds, mulch build-up. Install additional vents as required. Repair leaking pipes and divert storm water.
Rising damp is an unsightly cause of poor indoor air quality through rot and mould. It arises in the absence or breakdown of damp-proof courses in masonry and if left untreated will rot timbers that are in contact with the masonry and cause structural failures. Leaking shower recesses are a common problem in homes, commonly because of movement in timber structures and failure of waterproofing membranes.
For your building, pest, strata, asbestos, mould, ventilation, drainage, safe house inspection requirements call Sarah at East Coast Building Inspections 0422 081 023 servicing Wollongong, Shoalhaven, Southern Highlands, Ulladulla, Sutherland & Eurobodalla